Birthday Party
per player
Minimum 10 Players or $200
Chocolate and Chips

Icecream and Drinks
Pizza & Drinks
per player
Domino's pizzas

Soft drinks
Party Pack & Pizza
per player
Party Pack plus

Dominos Pizzas
Party Pack
Chocolate • Icecream •  Chips • Drink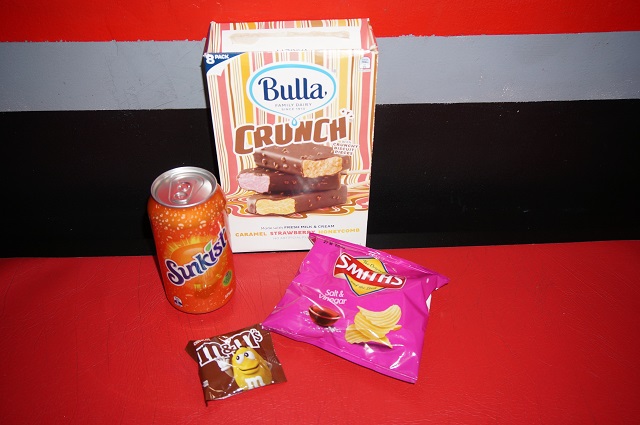 Assorted flavours, actual may vary from photo
Each party has their own private room for the duration of the party (1.5 hours).
After 15 minutes players go to the briefing room to receive mission details and training.
Our crew are trained to  help players of all ages and provide necessary support.
Once games start  you can sit back and relax while they play games. This will take about 45 minutes
3 games are then played with a short break in between each game to check scores and get their new briefing.
After the games have finished you have use of the party room for 30 minutes.
We have catering options or you can self cater at no cost,  If you self cater you will need to supply your own cups, plates etc.